Digitising note-taking support
Software and service with inclusivity at its heart, so both you and your students have the support you need.
Reducing admin time and costs
Creating inclusive learning environments
Improving student attainment
87% of students say Sonocent has improved their grades
Of 929 students surveyed in June 2016
Students
Improve student confidence and engagement in class with our award-winning note taking software.
Administration
Manage your note taking support from one simple dashboard; reducing time spent on administration.
Book a demo
"This is really about providing students the opportunity to take their own notes, be in charge of their own learning and be independent"
Louann CasaresProgram Specialist and Accommodation CoordinatorWestern Oregon University
"My biggest concern, personally, with peer notetakers is that they don't promote any kind of independence or development of an important life skill. By not actively taking notes, students are also not reinforcing content."
Emily HelftAssistive Technology SpecialistVirginia Commonwealth University
"Taking your own notes keeps you more engaged. Sonocent really helps students organize things when they are taking notes in a class"
Jim StachowiakDirector of Assistive TechnologyNorthwestern University
"Sonocent software is far easier and more cost-effective to organize than coordinating peer note-takers."
Dave MedearisSenior Disability Resource LiaisonMadison Area Technical College
"The real proof came at the end of the semester with my drastic improvement in cumulative GPA, all thanks to Audio Notetaker!"
Nursing studentOhio
"Audio Notetaker has been a life saver. It gives one the opportunity to be independent. I no longer have to reduce my self-worth based on something I have no control over."
Student with ADHDMacEwan University, Canada
"Audio Notetaker is the hub of my learning. It brings together everything I need to do and makes me that much more efficient. If you're dyslexic you need this software. After using it people were asking me for my notes!"
Student with DyslexiaUK
"Flexibility is the great thing about the loan licence. It allows us at Portsmouth to offer a very inclusive approach."
Martin StahlSpecialist Assistive Technology TutorUniversity of Portsmouth
"The site-wide licence cost for Sonocent has made great financial sense for the university; but for me it's more about students having control over their own notes... it's vital they have that autonomy."
Karen HockingTeam Leader, Disability AssistUniversity of Plymouth
"Sonocent does a great job creating resources – such as videos, webinars and PDFs – to walk students through some of the different features within Audio Notetaker. That way, they learned to make the most of it really quickly."
Robert StarrProgram Support and AT SpecialistGeorge Mason University
Here's some of the institutions seeing amazing results with Sonocent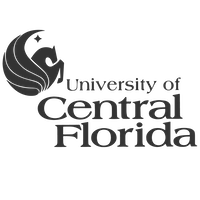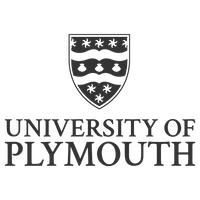 The institution plan
Our institutional plans give you and your team all the admin tools and training to provide your students with effective note-taking support.
Enquire Now
We'll tailor your package to suit your institution's needs, but all our plans include:
Software and app updates

A dedicated Account Manager

Resources to train students
Certified training for administrators

Admin tools to manage licences

Software and Link app access
Meet your dedicated Account Managers
Louis
Rochelle
Lee
Craig
Helena
Jim